A Brand New 3G Football Pitch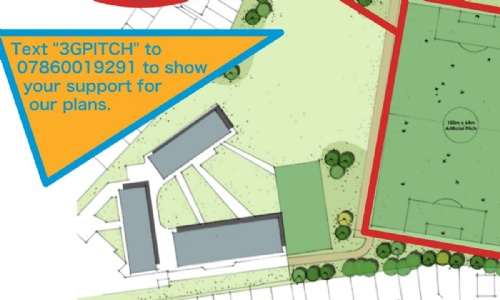 Persimmon Homes plans to be involved in providing a brand new 3G football pitch at Waverley Studio College. This new facility will not only aim to provide the students with increased sports provision, but also the local community. This will aid both health and wellbeing advantages and thus, provide a beneficial knock-on-effect to further local services.
Persimmon Homes are proposing to use the land off Barrows Lane for housing, which has meant a loss of the unused football pitches. As a result, funding from the sale of this land will be used to deliver this new 3G pitch.
The new 3G pitch planned for Waverley Studio College will enable wide use by being all-weather and accessible all year round. The pitch will also enable wider community use for the local area and local sports teams outside of school hours.
Please Text "3GPITCH" to 07860019291 to show your support for our plans
More information is available here.